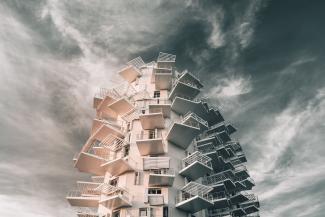 Long-Term Investors, Don't Let a Recession Faze You
There has been no shortage of recession predictions this year. We may be in the midst of one as the US will likely report another decrease in GDP (gross domestic product) this quarter. Most advisors and investors define a recession as two consecutive quarters of negative growth in GDP.
However, the committee from the National Bureau of Economic Research who is responsible for declaring a recession does not base their decision solely on negative GDP growth.  The committee looks for a substantial decline in activity over a sustained period of time rather than two negative GDP results. Considering we have not yet seen heavy job losses or a significant decrease in consumer spending (despite high inflation), we may not see an official recession announcement this quarter.
Even if the first half of 2022 is the start of a recession, we are optimistic about the future of US companies and rising stock prices. In 11 out of the 15 recessions, stock returns were positive within two years after the recession began.
Don't hold your breath waiting for the NBER panel to make the recession call; they can take months or a year to decide. The decision usually takes place well after a recession has been recognized by Wall Street. The inexperienced may be tempted to sell out of stock in the current downturn and constant recession conversation in the media. Don't cave. We believe that stock prices have already "priced-in" the expectation of a recession. History has shown that positive returns should come to investors who buy, hold, and ignore the timing of recessions.